When people talk about the late art collector, philanthropist, and filmmaker Anne Hendricks Bass, her glamorous demeanor often catches the eye, but perhaps we should instead talk about Bass' life dedicated to the advancement of the arts. Much of what the Indianapolis native, who married and divorced billionaire Sid Bass, did in the name of supporting beauty, from the practice of architecture (see her Forth Worth home) to dance, fashion and more. Her art collection, which has included spectacular Rothkos, Monets and a Met exhibited Degas, is perhaps the best illustration of this. On May 12, a dozen of these masterpieces will be sold at Christie's New York in an auction estimated to fetch nearly $250 million.
"Bass has always strived for beauty," says Bonnie Brennan, president of Christie's Americas City Country. "She was a persevering student of the arts and had an endless wellspring of curiosity and strength."
The sale includes a pair of Rothko paintings estimated at up to $145 million, a trio of Monets priced at $165 million, and a trio of Degas works including a Little danseuse Bronze with an individual estimate of up to $30 million.
More from town & country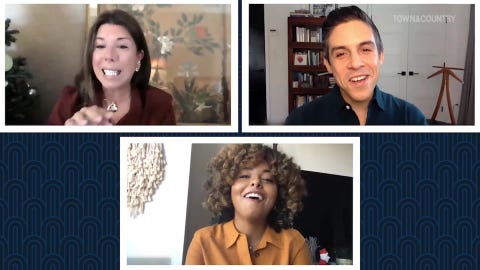 Though the collection boasts celebrity names and stunning price tags, it feels effortlessly strung together. A closer look reveals that the works in Bass's collection are subtle projections of themselves. Degas's plays are a beacon of her longstanding passion and support for ballet; her love of modernism is exemplified by Rothko's Bauhaus; perhaps their Midwestern roots are hinted at by Monet's Impressionist painting of the forest.
Though touching on a multitude of themes, the collection is united by a harmonious note: one that sings of subtle sophistication, lightness and femininity. "Her feminine touch was particularly unique for her time, when men dominated the scene in the 1980s," says Brennan. "That gave her a sharp edge and she created a dialogue between art and life."
One should understand this with a little context. The placement of the pieces in her exquisite Fifth Avenue Rosario Candela home, with interiors designed by Mark Hampton, feels balanced rather than forced. Little danseuse welcomes visitors into the home, and the Rothkos bring warmth and modernity to a gathering space, an epicenter of loving memories.
Viewers will also notice that she thoroughly acquired the artists she acquired. Why? "She had a real rigor for certain artists, and her collection belongs to a very specific focus group," says Brennan. "I think that's just one example of Bass buying off of her own studies and interests, rather than someone telling her."
Perhaps that's what makes this collection even more impressive. In a world where collecting artwork can be a matter of flaunting lively names, Bass was a serious private person who made her speak through taste. She was driven by her knowledge, which set her apart from the other art collectors. "The collection was never meant for attention," says Brennan. "It was motivated by her long-standing desire to promote beauty in all forms."
Bass has been a cultural promoter on several fronts. In Fort Worth, she was an iron fist in support of the Modern Art Museum and is credited with saving the Texas Ballet Theater from bankruptcy after donating $300,000 to the institution. In New York, she has served on several high-profile committees, including the International Council of the Museum of Modern Art and the New York City Ballet.
The collection tours internationally. It has already been to London and, before arriving in New York, is set to travel to Christie's Hong Kong, where the entire collection will be presented in a staging inspired by the architecture of Bass's Manhattan home. "Anne poured all of these personal passions into this collection," says Brennan. "It's almost as if the collection feels like a personal invitation into their world."