Writer Henry David Thoreau said, "We can never have enough of nature," and landscape photographer Erin Babnik captures that sentiment through her carefully captured images.
Babnik is from California, but she and her camera equipment travel the United States and around the world with the goal of capturing every detail of natural scenes through photography.
In fact, Babnik's landscape photography is characterized by the sensual qualities it exudes. In one of her online portfolios, Feelings, we can 'feel' the arid heat in the close-up of parched, cracked land.
In one of her shots from another online portfolio, Moving, water cascades over the vast waterfalls of a forest and flows toward the viewer in an ethereal stream.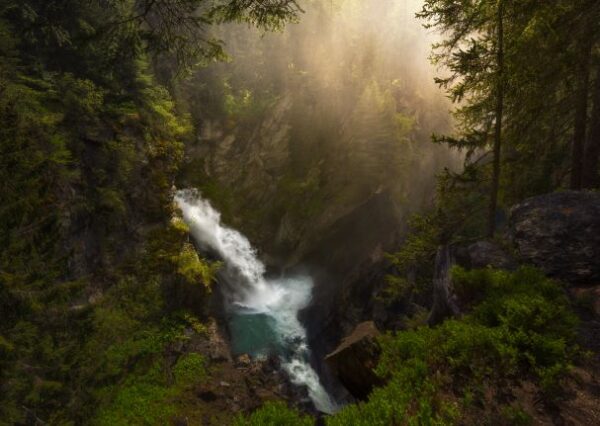 While Babnik can't pinpoint an all-time favorite photo, she admits she never feels more creative than when she's photographing "atmospheric mountain scenes." There is something about fog and low clouds mixing with craggy peaks that makes me extraordinarily happy to be behind a camera," she shared over the phone.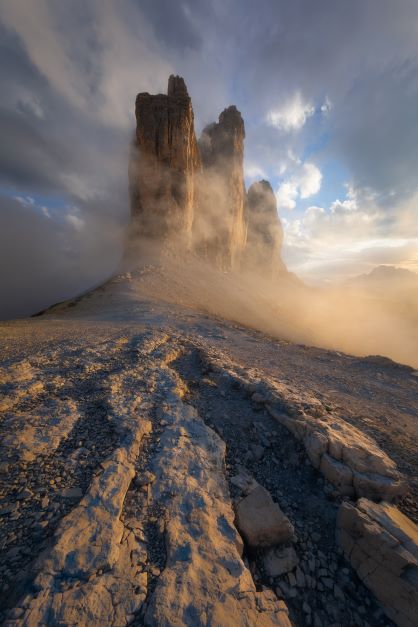 Training as a visual artist
Babnik approaches photography from an artist's perspective. She has a PhD in Art History from the University of California, Berkeley, but her interest in photography grew out of her need to photograph ruins at archaeological sites and artworks in museums for teaching and research purposes.
While she experimented creatively with photography as an undergraduate art student, she became fully immersed in art when she worked part-time as a commissioned photographer while working on her PhD. Then she switched to wilderness and landscape photography.
At first she saw no connection between photography and art.
"I had a real aha moment experimenting with a long exposure for the first time and realizing that photography can be more about creating an image than 'capturing' an objective reality. … Suddenly I saw the potential for photographs to be more than superfluous renderings, imperfect records, or cheap souvenirs. When I understood that cameras are tools of an artistic medium, I wanted to devote myself to this creative expression."
She finally managed to combine her artistic inclinations with her passion for art photography into a full-time job. She is now a photographer in Canon's Explorer of Light program for talented creative artists.
Inspired by traditional art
Babnik is regularly inspired by her art history foundation. she notes
"Art history has taught me a tendency towards interpretation that allows me to see stories and metaphors in the landscapes I photograph, and this tendency constantly helps me make decisions, from composition to post-processing.
In fact, some of the "Personal Favorites" on their website beg for a narration: a seemingly multi-layered winter wonderland with a creek in the foreground is fringed by towering snow-capped fir trees and a backdrop of white-capped, craggy peaks. Or purple flowering vines sprout from a windswept desert.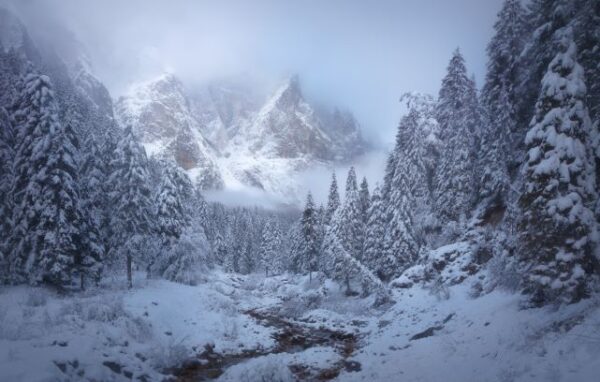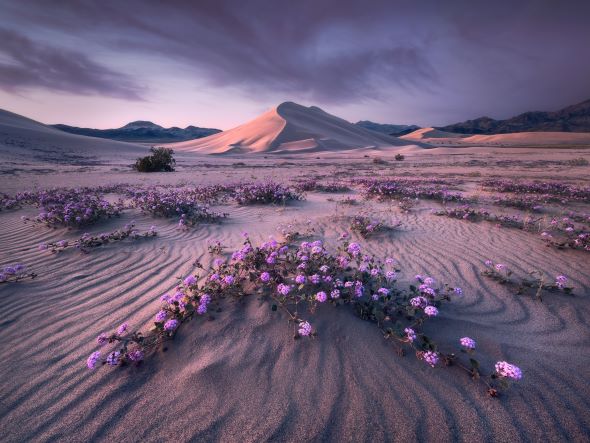 In addition to the metaphorical and narrative elements that characterized her, she dealt with Hellenistic sculpture in her dissertation, which is why she tends to "see every tree, mountain or plant as a kind of abstract sculpture in dialogue with its surroundings".
Her curiosity, confidence and keen awareness also contribute to Babnik's ability to produce stunning images. And she's willing to experiment and take the time to get the photo just right:
"I'm… quite obsessive about craftsmanship, which sometimes works against me by limiting my performance, but emphasizing quality over quantity over the years has probably served me more than harm."
The challenges and exhilaration of nature
Babnik believes that being in nature is good for her in every way. There is the physical exercise as well as the nourishment for your psyche that nature provides. These take her to "a level of emotional and spiritual clarity that is difficult to achieve in any other way."
Photography brings "for me a maximum of concentration and joy" to this mixture. The bigger and more majestic, the more liberating, she said.
Because she loves to photograph remote places, she often has to work very hard to even reach a desired destination. Sometimes she has to hike many kilometers or use skis or snowshoes to reach a certain destination.
"Very often I have to climb steep climbs for days with a heavy pack, hike in snowshoes in the dark or endure seemingly endless ruts on rough gravel roads. On one occasion in the American Southwest, I dove 10 miles through cold water in a river canyon, all for a photo of dried mud stretching just a few feet along the canyon wall."
These off-the-beaten-path locations can present unique challenges. In fact, an impromptu rescue operation during a photo session in the Dolomites, located in the Italian Alps, prompted her to seek certification as a Wilderness First Responder.
Cries for help made her climb to where she "could see two shadowy figures in the distance hobbling over a mountain saddle," she said.
"When they got there, one was found to be very badly injured, with numerous deep lacerations and two broken limbs. As it was a stormy evening, there were no other people around at first, so I led the rescue operation. I had no medical training at the time, which made me quite anxious throughout the experience."
She then decided that she needed to be prepared "both practically and mentally" if anything happened to her, or anyone accompanying her, or anyone she might come into contact with while out of cell phone and mobile phone range rescue service is located.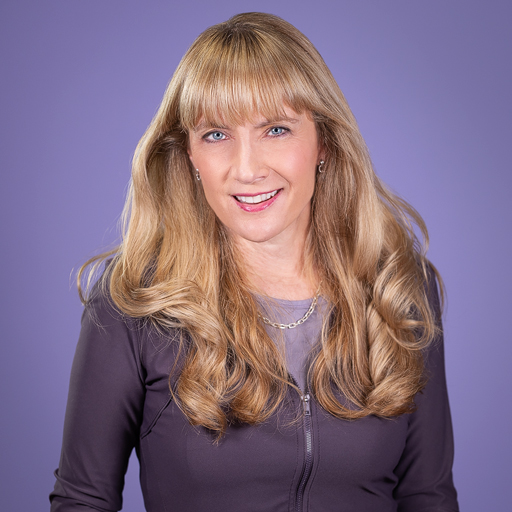 A positive impact on the world
Babnik shares her academic teaching skills by offering intensive photography workshops worldwide. With offices in Slovenia and California, she spends as much time teaching photography as she photographs.
Teaching is very rewarding as she hopes to encourage students to find their own joy in the work.
"It might sound a bit pompous, but I benefit a lot from feeling like I have some kind of positive knock-on effect on the world. Helping other people be their creative best is infinitely rewarding, not only because they produce compelling photos, but also because they clearly exude enthusiasm and inspiration at every little discovery or breakthrough."
In an interview for CaptureLandscape's 2019 Photographer of the Year, Babnik explained that the time she spends on location is undeniably valuable for teaching. In addition to classic lecture-style PowerPoint lessons, she regularly takes workshop students to remote wilderness areas and teaches "adventure style." This approach can include strenuous hiking, overnight camping or cabin accommodation, early pre-dawn gear set-up, and even stormy weather viewing.
She also acknowledges that taking workshop students into the wilderness of an area, perhaps for the first time in their lives, can deepen their appreciation and respect for nature. Spending so much time in nature has certainly had that effect on her.