MESSAGES | FEATURES | PREVIEW | EVENTS
originally published: 07/26/2022
(PARAMUS, NJ) – Bergen Community College Bergen Gallery announces his autumn exhibition PULSE: Resonance earth featuring an installation by Poramit Thantapalit with performance art by Art of Motion Dance Theater and music by pianist Carolyn Enger. The exhibition runs from September 22 to December 8, 2022. It was cured by Tim Blunk for Galerie Bergen.
In autumn 2022, Thai will transform the Bergen Gallery into a water installation Artist Poramit Thantapalit. His medium is trash – as found in plastic bottles, plastic bags, etc other waste that could just as easily have found its way into the Hackensack River, a landfill, or that Great Pacific Garbage Patch. Instead, Poramit breathes life into these materials and shapes them luminous organic sculptures that undulate and pulsate from the ceiling and walls. You make them Viewers forget their origins in their newly aggregated forms.
There's a genre called eco-art or "trash art," but that's something else entirely. "Jackson Pollock painted with house paint, but he wasn't a house painter," says Gallery Bergen Director and curator Tim Blunk. "Poramit's skillful artistic hand and understanding of Transforming quantity into quality creates work that transcends its materials."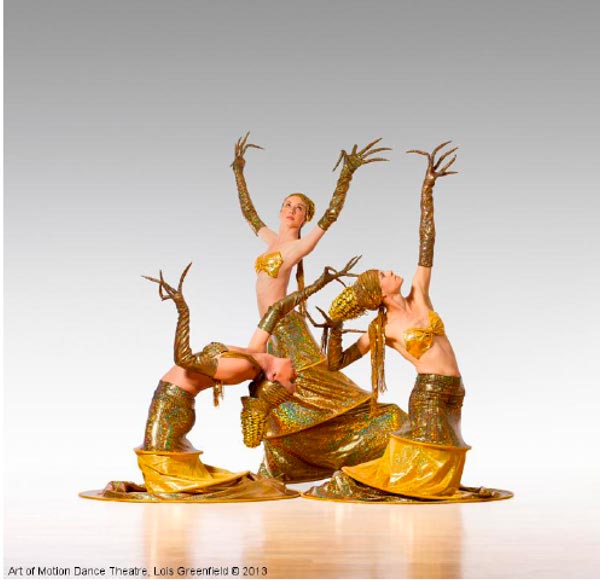 PULSE: resonance earth is embellished with several performance events, including the planned opening gala on September 22nd and its closing on December 8th. Both include Dance performance pieces by BCC Instructor Lynn Needle and her Art of Motion Dance Theater and Steinway pianist Carolyn Enger. The opening will feature excerpts from Needle's Work, The Poseidon Project – An aquatic myth – a suite with live music and dancing, incl narrated choreographed sections, each connected to aquatic myth, legend and nature.
The renowned pianist Carolyn Enger will perform excerpts from their video-optimized program, resonance earth. From the oil spill in the Gulf of Mexico to coal-fired power plants in the Ruhr area Valley of Germany, from the glorious heights of the Alaskan mountain ranges to the mountains of Potassium waste in East Germany, resonance earth was created in response to the climate Crisis. Featuring a wide range of ambient music including Bach, Debussy, Philip Glass, among others others alongside stunning images of the Peabody Award-winning producer's surroundings Elliott Forrest (WQXR), visual artist Myles Aronowitz and exhibited internationally Environmental activist and photographer J Henry Fair, resonance earth creates a soundscape focuses on the beauty of nature and inspires environmental activism in an artistic, musical way immersive way. The program tries to take listeners into a quiet, meditative space that allows it They can detach themselves from their daily lives and invite introspection about humanity's place in the world planet and inspiring action to protect our beautiful, fragile world.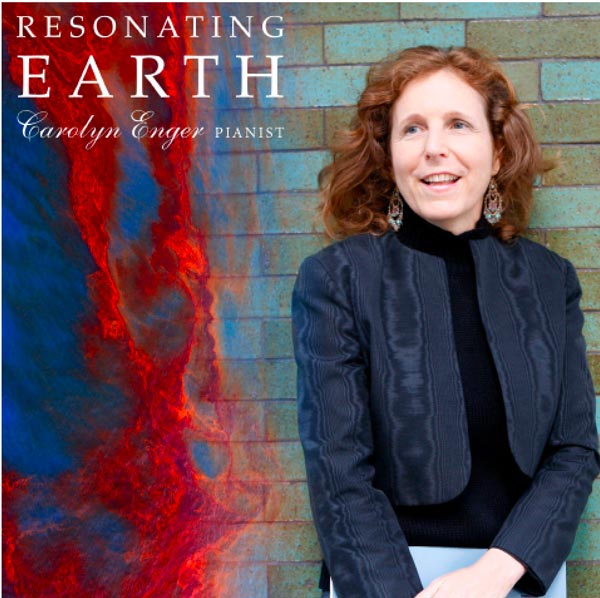 Advertise with New Jersey Stage for $50-$100 per month. Click here to get more information
---
The Bergen Gallery is located on the third floor of West Hall on the Paramus (Main) campus. Folk high school in Bergen. The opening times of the gallery are Monday to Friday from 10:00 a.m. to 5:00 p.m by special agreement. School and group tours are welcome. Please contact director Tim Blunk at tblunk@bergen.edu.
Art of Movement, Inc. is proud to announce that this program was made possible in part by a grant managed by Bergen County Parks Department, Department of Culture and History Matters funded by the New Jersey State Council on the Arts.
---
A native of Thailand, Poramite Thantapalite graduated with a bachelor's degree in journalism. He worked as a video producer and in television for three years before deciding to move on Studies in the USA. He received his master's degree in computer graphics in New York Technological Institute. Over the past ten years, Poramit has produced work in a variety of media including recycled materials, mixed media, photography, cyanotype and installation art. His Works have been widely exhibited in New York, Jersey City and internationally. His installation Masked Arts, created during the pandemic, was featured in the New York Times in May 2021.
---
Lynn Nadel/RYT 500 Founder/Artistic Director of Art of Movement, Inc. a non-profit conservatory and home of the Art of Motion Dance Theatre, has toured 6 out of 7 continents and more than 40 United States as a soloist with the Nikolais Dance Theater. Needle is the recipient of numerous Grants including: an international grant from the Andrew W. Mellon Cultural Exchange Fund for a Teaching stay in Mexico, the ACDFA National Magazine dance award for choreography, The Harkness Foundation, Bergen County Department of Cultural and Historical Affairs, and the Northern New Jersey Community Foundation. Her work has been presented internationally presented at the Global TEDMED Conference at the Kennedy Center, Jacob's Pillow, Art Festivals, Galas, Smithsonian Museums, Consulates, Zoos and Sand Dunes and recognized by Foundations, universities and the press including The New York Times, Women's Wear Daily, Washington Post, WSJ, Daily News, PBS, Dance Magazine, Vanity Fair and the Village Voice.
Lynn received Lifetime Achievement Awards from the Ridgewood Arts Foundation, Dance in the Desert Festival, received the Physical Theater Award from UNITED SOLO/NYC and has been featured on PBS, podcasts and VR films. A published author and environment Advocate, Needle recently presented and conducted at American Education Research Association/AERA Conference in San Diego. A proud recipient of the Coastal Art Project grant for her aquatic myth, The Poseidon Project, Needle received a grant from NOAA, DEP, CMP, NJSCA and Monmouth Arts for their site-specific live music and dance project that is immersive Premieres July/August 2021 in Asbury Park and Long Branch, NJ. Needle performed on all terrains and thrives on adapting the choreography in challenging spaces. As an accompaniment Needle had the privilege of being Professor of Modern Dance at Bergen Community College Premiered many of her original works at the Ciccone Theatre. PULSE: Resonance earth is a Collaborative project with the Art of Motion Dance Theatre, Steinway artist Carolyn Enger and visual artist/sculptor, Poramit Thantapalit, who hails from Thailand.
---
Pianist Carolyn Enger is known for her exquisite lyrical playing. Present attractively and unique programs shaped by a strong sense of identity, history and personal connection leaves the audience feeling uplifted. An acclaimed recording artist, Carolyn's Naxos recording of music by Ned Rorem, Piano Album Iwas selected by Anthony Tommasini as one of The New York Times Best in Classical Recordings. A sought-after recitalist with an international recital Itinerary, Carolyn has presented programs at numerous prestigious venues, including Carnegie Hall, the National Gallery of Art in Washington DC, the New York Public Library for the Performing Arts at the Lincoln Center, at the Felicja Blumental Center in Tel Aviv, at the Michaeliskirche in Erfurt and the National Gallery in Oslo. Recent highlights include celebrating Leonard Bernstein's centenary with ArtsRock, performances at the Bach Festival in Arnstadt, the Portuguese synagogue in Amsterdam, the White Stork Synagogue in Wroclaw, Poland, the German Consulate in New York City, The Sheen Center for Thought & Culture, Rhode Island School of Design, University of Arizona-Tucson, University of Chicago, Jewish Federation of Greater Houston. Carolyn will return for the premiere performance by Native American composer JJ Hollingsworths Under the blue dome at Musica Sierra this fall and in performances resonance Earth at the Center for Art + Environment at the Nevada Museum of Art.
Ms. Enger's performance of her popular American Miniatures program at the New York Public Library for the Performing Arts is also represented in Frederick Wiseman's Documentary, Ex Libris: The New York Public Librarywhich had its PBS premiere in Sep 2018; excerpts from her recording of Arvo Pärt's music were also included presented sound works by the Düsseldorf conceptual artist Mischa Kuball in his Exhibition res.o.nant in the Jewish Museum Berlin. She is a Steinway Spirio Recording Artist.
TOP PHOTO: Copyright: Poramit Thantapalit